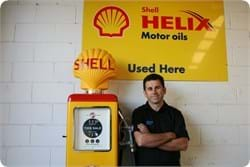 Chris is the owner and hands –on Senior 'A' Grade Mechanic at Glenferrie Motors.
As the owner of Glenferrie Motors he is focused on being 'The Best in the Business, so expect REAL service the way it should be, when you trust us with your vehicle. And expect to experience the trust and respect your true local mechanic gives to all his customers.
Chris started off working as an apprentice for 5 years starting in 1982 at Camberwell Ampol Service Station. He then went on to become a leading hand at Penfold's Holden in South Yarra. After only 6 months he was then promoted to manage the service arm of the business. He had always had passion to be a motor mechanic and a dream to one day own a mechanic workshop. So, in 2012 that dream became a reality when he purchased Glenferrie Motors at 6 Como Street Malvern, and was able to bring his vast experience of managing a large department with him.
And, that's where he has been ever since, in service to the people of Malvern, Malvern East, Armadale, Toorak, Glen Iris, Caulfield South and Caulfield North.
Chris is a dedicated family man with 2 children, married for 20 years, but his passion also lies with cars – especially prestige cars!
He well understands that you too have a passion and high demands for your vehicle when you need servicing or repairs. That's why he is 'hands-on' as a mechanic daily in the workshop so he knows the problems and guarantees the standards of servicing and repairing. Customers respect his established reputation, and he tries to earn it every day. Chris will always know what were the problems and solutions for your vehicle and, if you have the time, please have a chat with him when you collect it after servicing or repairs, that is, when we clean it like new for you!
Chris or Geoff will follow up with a courtesy phone call to you, the customer, to ask how your vehicle is and if there is anything else you need or want to discuss.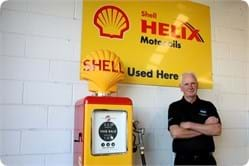 Geoff is a very experienced mechanic and auto technician. His track record extends 39 years, including 19 years with Glenferrie Motors. He is married with 3 children, and enjoys family life and golf.

Geoff is responsible for Customer Liaison at Glenferrie Motors and focuses on the complete Customer Service Experience and maintaining long term relationships with every customer and car that comes through our garage doors. And he has been excellent in that respect for many years , with our loyal customers trusting the experience they will have when they need honest, reliably safe car repairs and servicing to make their car roadworthy. He respects the company policies and ethics, and enjoys working in such a high standard workshop.

Geoff is the first to see the lack of thorough roadworthy servicing by other main Service Centres and even the manufacturer's own car dealers. He then organises our team to correct poor servicing and repairs by bringing them up to the highest specifications and manufacturers standards – and at a much lower price than the Dealer. Our customers like dealing with Geoff and we have many big 'Thank You' messages for his efforts and organisation.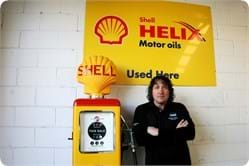 Nick is a well experienced, skilled mechanic for 26 years and many of those with Glenferrie Motors. He is married with 2 young children and enjoys trail bike riding, camping, fishing and hunting.

He enjoys the team work and high standards at Glenferrie Motors. He really likes to get the job done right. A qualified mechanic with specialist training on the latest diagnostic equipment, Nick also is specific about all cars leaving Glenferrie safe and clean. He also respects how Glenferrie Motors deal honestly with their clients, are always fair on the price, and that they never carry out any unnecessary work. Nick looks forward to servicing and repairing high quality cars and also needs to work in a clean organised workshop. Customers have continually congratulated him on his good work.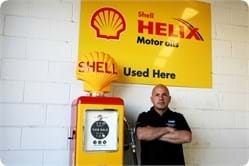 Nectar is a well-qualified and experienced mechanic for 19 years, working on many brands of prestige and quality cars.

Nectar is familiar with the latest equipment and the ins and outs of using new technology on all the new model cars. He has been a loyal team worker for 13 years with Glenferrie Motors and is proud of their high standards. He respects the team work and daily organisation in Glenferrie Motors, including the clean workshops. His work is appreciated by our customers.

Married and happy to be with an honest employer he looks forward to each repair or servicing challenge and the satisfaction he sees on the customers faces when he has made their car safer for them.