How we are different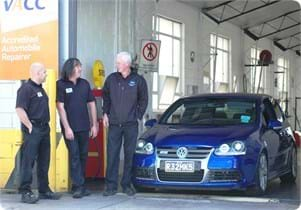 For over 20 years we have been famous as the true local mechanic in Malvern, Armadale, and Glen Iris & Toorak. Your complete service experience at Glenferrie Motors will be different –we guarantee it! We are fully authorised for genuine Log Book & Roadworthy servicing in Malvern, East Malvern, Armadale, Glen Iris & Toorak
For over 25 years we have seen customer vehicles come to our workshop which have sometimes just had a full Service or Repair from the manufacturers Dealer of their car. The customer had to bring the vehicle to us because they had been charged for servicing or repairs which were either not completed or that the workmanship was below Roadworthy Standards. In all cases we rectify any safety, performance, or Roadworthy issues with guaranteed parts and workmanship. In this way we build local relationships and our loyal customers trust us as their local mechanic.
Our invitation to you
So if you have had a similar experience, or have been overcharged, with a lack of service, then please give us the opportunity to show you the Glenferrie Motors Difference when we will fix your vehicle problems and fully guarantee all our servicing and repairs.
Glenferrie Motors use the latest diagnostic equipment to service and fault-find all vehicle problems. We will show and explain what service or repairs has or has not been completed properly on your car…right in front of you!
Rest assured that there are good reasons why Glenferrie Motors is known as 'The Best in the Business' for over 20 years, and fully authorised for genuine Log Book & Roadworthy servicing in Malvern, East Malvern, Armadale, Glen Iris & Toorak.
We guarantee that you can trust your car with Glenferrie Motors because we are your true local under-car specialist on all servicing repairs, on all makes of cars - and keep your new car warranty.
Are you being overcharged for poor servicing and repairs to your vehicle by a Dealer?
Consider the Glenferrie Motors Difference - we guarantee it!
We will not waste your time in a call queue. No receptionist means that you will always speak directly to a fully qualified mechanic about your vehicle problems questions, or booking!
This SERVICE is only from 'The Best in the Business'
FREE QUOTES WHILE YOU WAIT IN OUR Customer Care & Comfort waiting area
Competitive rates and the only people in the business that offer a 'Free Inspect and Quote While You Wait' system while you wait in our comfortable waiting area.